Canada Its Time Come Together
Proud Canadian and socialrepreneur Dawn Mucci saw an opportunity for good and wanted to give back to her country and community by doing something positive that may help solve some of the common issues being faced in Canada's Cities and towns. "Its time to look all the good and positive things happening in our Great Canadian cities and towns and to become innovative and proactive in our problem solving efforts. We have some really amazing mayors, leaders and communities here in Canada," says founder Dawn Mucci. " "I wanted to find a way to recognize what they do to make their communities great. I want to celebrate the positive things happening and inspire communities to come together with municipal leadership to elevate and create innovative opportunities that will result in prosperity and inclusiveness across the nation."
Mayors and communities are invited to showcase their cities and towns, businesses, charities and other attributes to show the country what is going right and why they are proud of their community and deserve to win the title of Canada's Top Mayor. The winning mayor and community will receive the coveted title,a cash prize to go towards a community improvement project or local charities, the Community Cup Trophy and of course bragging rights.
The initiative will help bridge the gap between municipalities and their constituents and encourage communication between the competing Mayors to create new opportunities across the country for their community's growth and sustainability. The goal of Canada's Top Mayor Award is to create opportunities for communities and people and to create inclusiveness across the nation. We all belong and it is time to come together to celebrate and elevate each other by showing what it truly means to be true North strong and free.
The goal of Canada's Top Mayor Award is to create inclusiveness across the nation.
Dawn Mucci
Founder
Dawn Mucci is a conduit for good who loves to make great things happen with great people. Humanitarian, idea generator, activator and woman on a mission to make positive change. As a social entrepreneur, franchisor, mother and song writer, Dawn knows a thing or two about how to bring people together for the greater good.  Her passion is to create opportunities for others and to share happiness and joy.
As a proud Canadian from the East coast, she desires to show off what it means to be true north strong and free and to unite people in a positive way that elevates and includes everyone.  We all belong, and Canada is the best country in the world made up communities like yours and mine.  Let's celebrate and show off how great our communities are and determine which one has Canada's Top Mayor.  Dawn Mucci is the CEO of Lice Squad.com, New Dawn Distributing, & President and founder of Canada's Top Mayor Award Inc.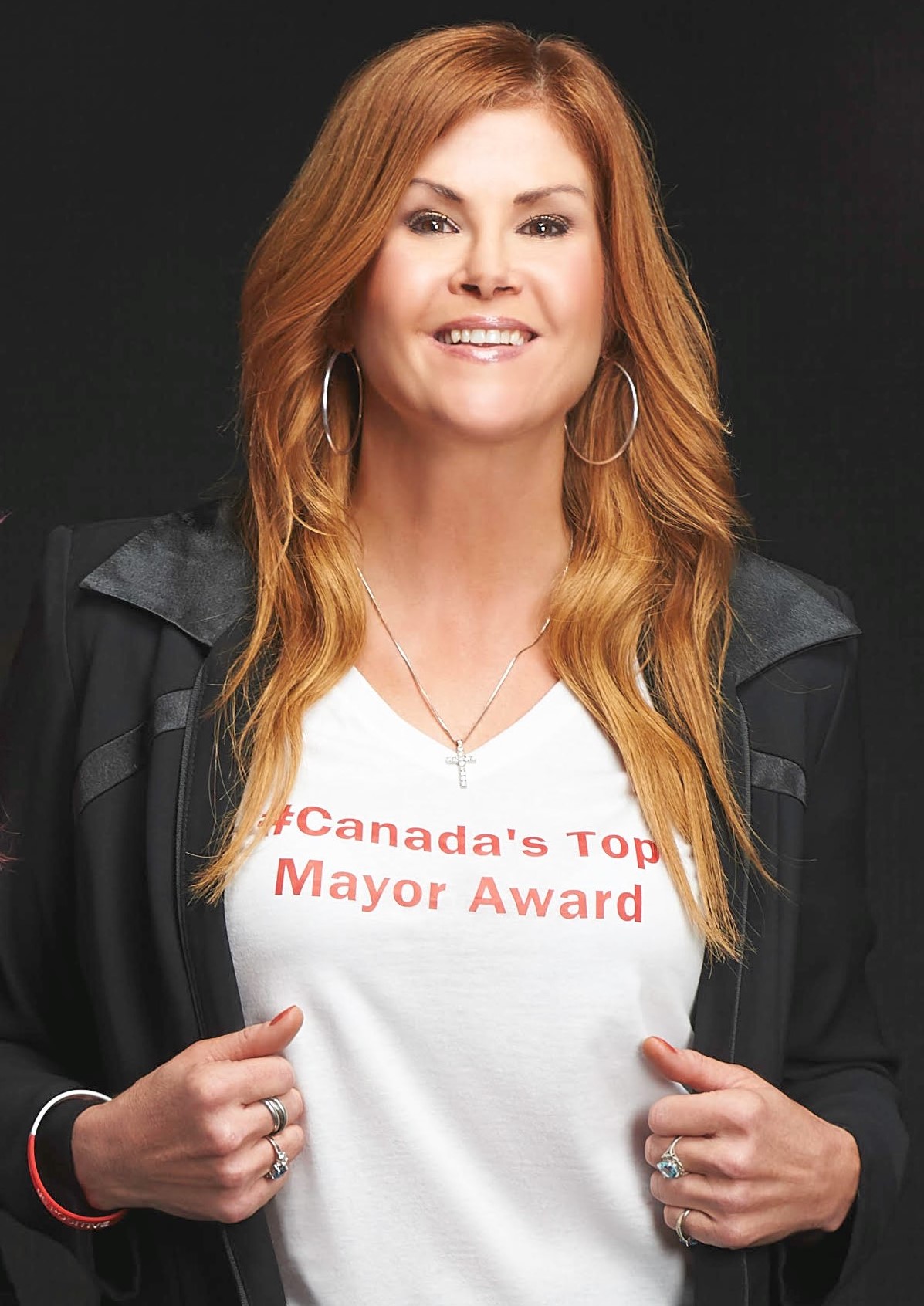 Our Vision
To start positive conversations that engage communities to collaborate with municipal leadership to build inclusive, prosperous and sustainable cities and towns across Canada.
Our Purpose
Recognizes and award the positive contributions our Mayors and community leaders make through a fun and friendly competition that unites Canadians, celebrates civic pride and rewards innovative, proactive and bold grass roots leadership.
Nominate Your Mayor
Promote positive politics by nominating your Mayor and sharing their vision while showcasing the many attributes of your city.
Contact us
106 Saunders Road Unit 12
Barrie, ON L4N 9A8
Email: info@canadastopmayoraward.com