Canada's Top Mayor Award Press Conference Highlights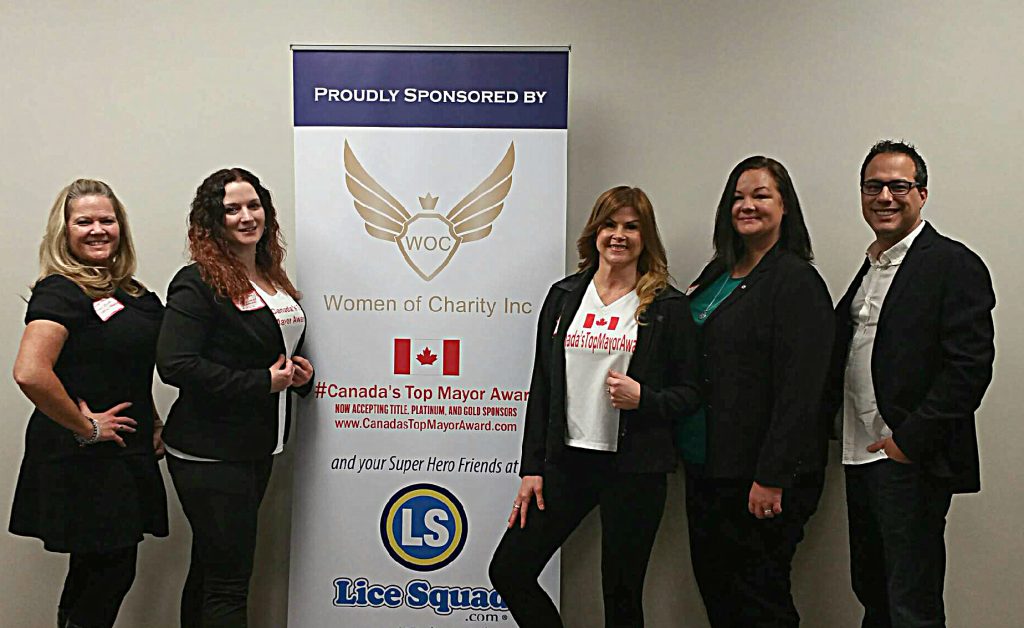 Canada's Top Mayor Award officially launched January 27, 2019 with much success.
The news quickly percolated across several media channels and many elected officials have responded favorably as they wait to see if they become Nominated for the prestigious Award. The public will have a chance to Nominate their big city Mayor starting February 2, 2019.
(Note: To Nominate your Mayor, click here.)
To start off the Nomination portion of the competition, Founders Dawn Mucci and Tammy-Ann Chapman called a Press Conference Friday February 1, 2019 where media were able to attend and ask questions regarding the initiative.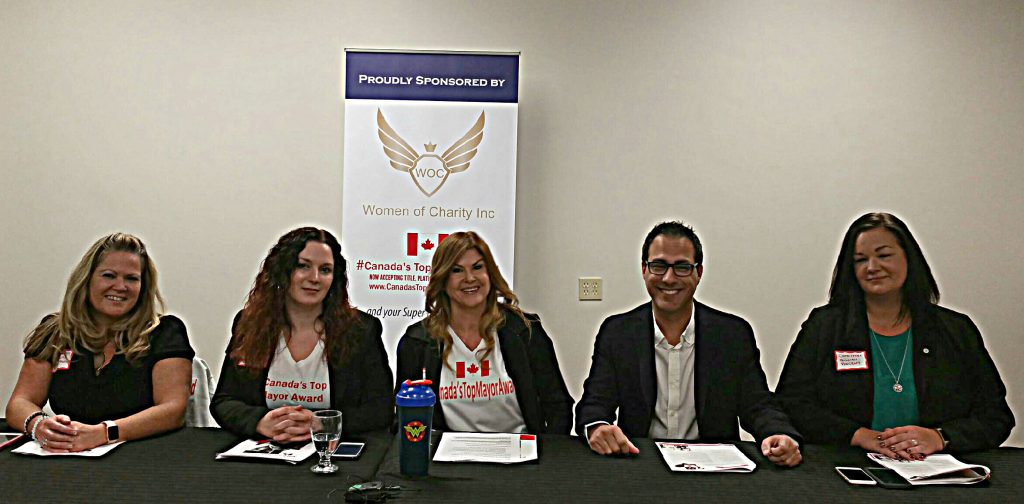 The Press Conference began with Arif Khan's opening statements in regards to his position as a City Councillor for Barrie, Ontario where he served for 2 terms and the impact the initiative will have on a Municipal level.
Founder Dawn Mucci was excited to share with the attendees the premise behind #Canada's Top Mayor Award and her aim of not only meeting – but exceeding the one million dollar fundraising goal.
"I am more than confident we will be able to reach our goal. Our Sponsorship Levels are accessible whether you are a large corporation or a sole proprietorship. Myself and Co-Founder Tammy-Ann have kicked off the Fundraising portion of the competition with our own Silver Sponsorship on behalf of the company we co-own together; Women of Charity Inc and my company Lice Squad.com".
During the Conference, Tammy-Ann was asked how the competing Mayors will be scored. "For the public portion of the competition, the Mayors will be able to obtain one vote. The voting is tallied on a per capita basis. The public will be able to view the Mayors entries which will be a combination of video and documentation. From there, they can vote on who they think should win the Award. After the public voting closes and the votes are tallied, the Final 3 Mayors move on to the Judges Panel. The 9 Judges will rate each finalist and submit their scorecards. The Winning Mayor will be contacted after December 23 and announced shortly after."
"We have 5 Judges so far on the Panel and will be announcing the rest of our Panel in the weeks to follow," says Dawn.
"The Judges we have so far have been very excited to come on board," says Tammy-Ann. "We have the extremely talented Rob Laidlaw who is best known for his role in Honeymoon Suite, Kim Mitchell and Platinum Blonde; Peter Jackson who is known for his hit songs like "On A Wave" and the 2016 Toronto Raptors Soundtrack "We the North"; athlete, best-selling author, broadcaster, and motivational speaker Dr. Greg Wells; Theo Fleury who is an NHL Alumni, Olympic Gold Medalist, motivational speaker, and best-selling author; and Award-Winning Entrepreneur, Investor, Innovation & Policy Leader, Founder of Startup Canada, Victoria Lennox."
"We couldn't have come this far without our amazing Committee and our in-kind sponsors", says Dawn. Adds Committee Member Gillian Vincent,"we have such a caring community, when I heard about this initiative I just had to come on board. As an active member in my community it's great to appreciate a competition like this that will result in positive outcomes on a national level."
Committee Member and Correspondent Mary-Ellen O'Neill-Madeley will be covering the #Canada's Top Mayor Award Vlog which will chronicle the journey of the year long initiative from start to finish, "I'm extremely excited to be part of this incredible initiative and I believe that it will bring a much needed positive approach to Municipal Politics throughout Canada."
Nominations begin February 2, 2019. Visit our nomination page to vote for your big city Mayor.