Canada … it's time for a change!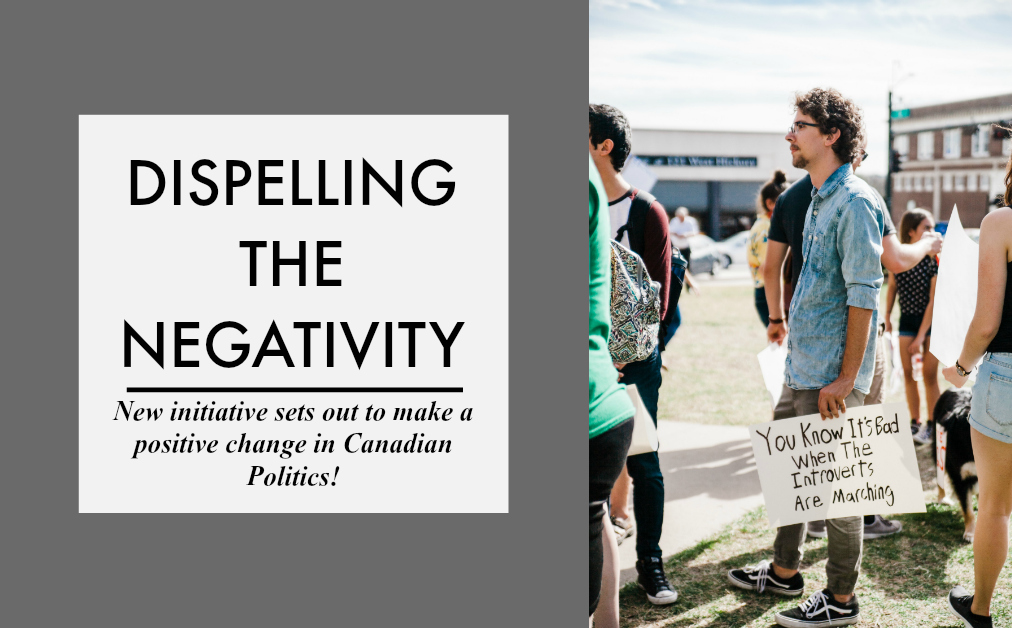 Canadian Politics have been negative for too long. The world thrives on what's going wrong and society is quick to point it out.
The good news is that Canada was recently ranked #1 in the world for the best quality of life. In fact, it's the second year in a row for this prestigious title.
Despite the good news, we can't ignore the challenges that our country faces on a daily basis. These challenges have a greater impact on the bigger cities with higher populations and this is a concern because our big cities drive the sustainability of our economy.
At the heart of our cities are some pretty incredible Leaders who make it their life purpose to serve others. 
Our Mayors get up every day to a flooded inbox from their citizens asking them to help solve the problems within their community. Problems like; homelessness, opioid crisis, unemployment rates, land development, and more.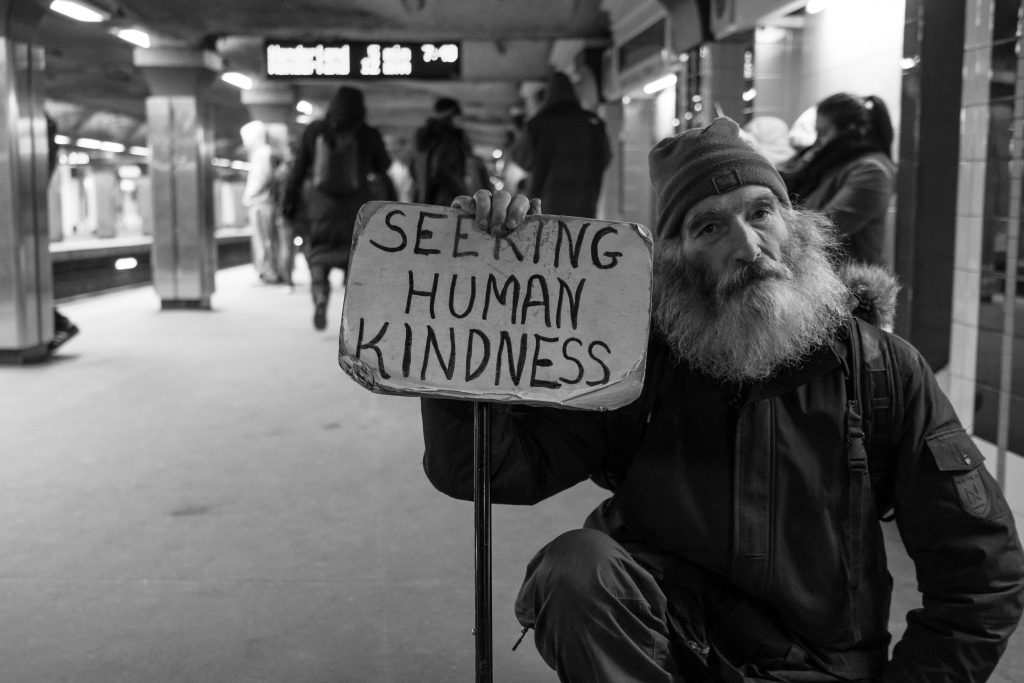 When you think about it, our Mayors take on a big responsibility and when something goes wrong in their community, they are the first to be blamed.
Our Mayors are the grassroots of what makes Canada "#1 In the World for the Best Quality of Life".
Enter a new initiative that will celebrate our big city Mayors, and their communities while raising funds to help drive local charities and community development projects. Entitled "Canada's Top Mayor Award", it focuses on what big city Mayors are doing right.
The Award launched February 2, 2019 and is currently in the Nomination phase of the competition.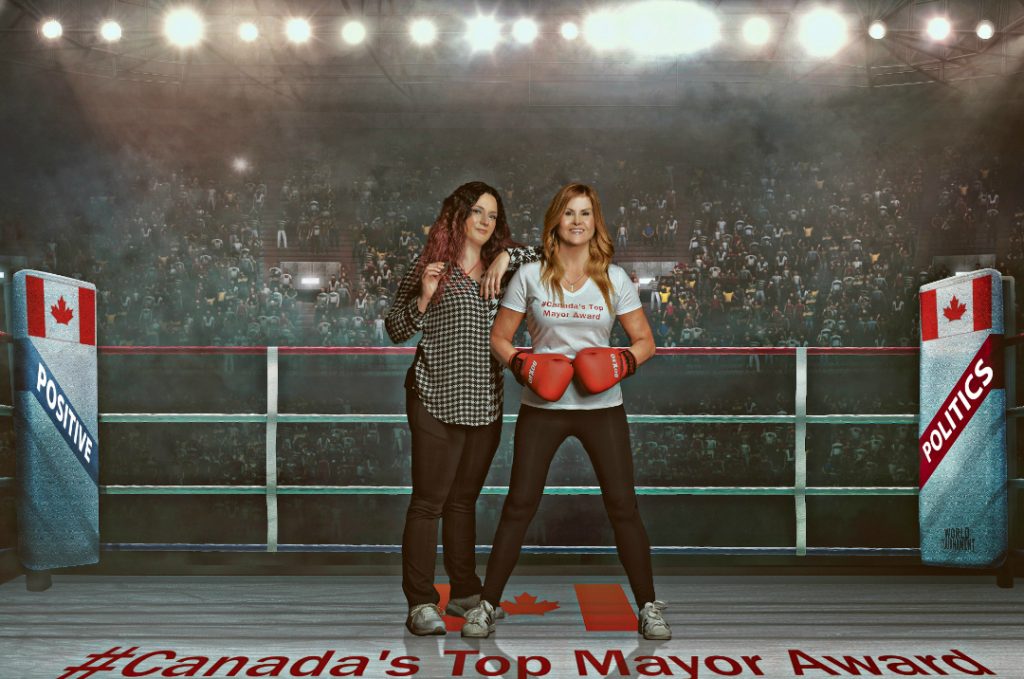 "We wanted to find a way to celebrate and support our Mayors and their Council", says Founder Dawn Mucci. "Along with the award, we have a fundraising goal of $1 million dollars to go towards the winning Mayors charity or community development of choice."
"The initiative consists of Committee Members, in kind Sponsors, monetary sponsors and 9 Celebrity Judges," says co-founder Tammy-Ann Chapman.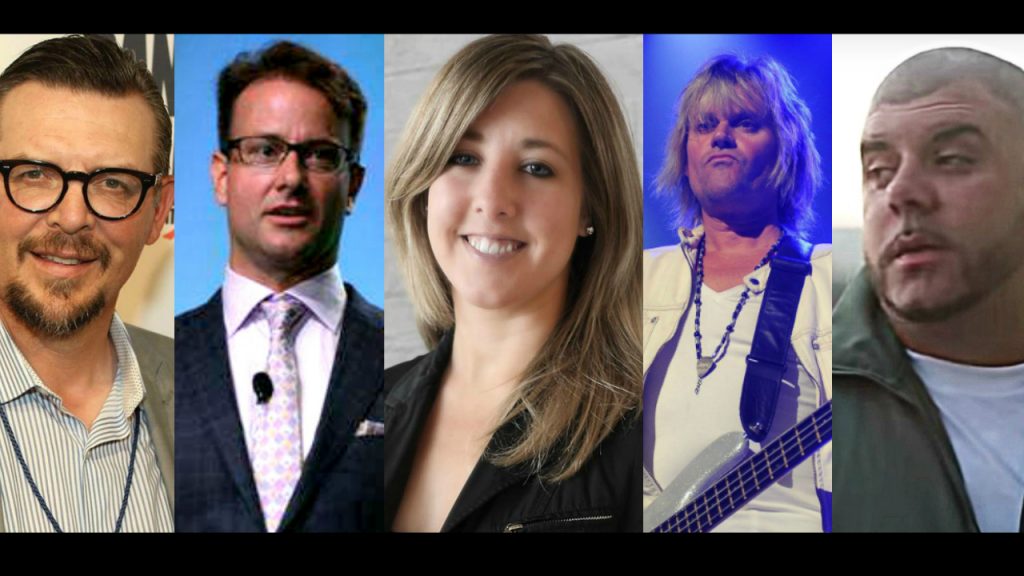 The Judges Panel so far includes:

Juno Nominated Songwriter Rob Laidlaw

Award Winning Rapper, Producer and Entrepreneur Peter Jackson

NHL Alumni and Best Selling Author Theo Fleury

Start Up Canada's CEO Victoria Lennox

Best Selling Author, Broadcastor, and Motivational Speaker Dr. Greg Wells

And recently added to the list … the legendary longest running Mayor Hazel McCallion
"The rest of the Judges will be announced as the initiative progresses", says Dawn.
The competition consists of the nomination stage, public voting stage, Celebrity Judge Panel stage and the Winning Mayor's Announcement and Celebration.
"There are over 50 potential Mayors who could enter this competition", says Tammy-Ann. "So far we have Marianne Meed Ward of Burlington, Jim Watson of Ottawa, Jeff Lehman of Barrie, Bonnie Crombie of Mississauga and Walter Sendzik of St. Catherines."
"I look forward to seeing the positive communication grow between politicians and their citizens," says Innisfil Mayor Lynn Dollin. " There is a lot of important work being done on the local level and I anticipate that the nominations received will shed light on those local stories."
"We are excitedly awaiting the competition entries for the first 5 nominated Mayors," says Dawn. "And … look forward to the many more to come."

If you think your big city Mayor has what it takes to be titled "Canada's Top Mayor" take the next 60 seconds and nominate them now.  
Note: Nominations run from February 2 – June 1, 2019.